Competition I - Main Award German Speaking Countries
VARIATIONS ABOUT LOVE
The main award of the Art Visuals & Poetry Film Festival is dedicated traditionally to German speaking countries only. We will show 27 films within three programs on the weekend November 4-5. The winners will be selected by an independant jury and honored on Sunday evening during the award-ceremony. The first of three competition screening will starts on Saturday evening at 7pm and is dedicated to an never ending subject in literature and film: LOVE.
Saturday November 4.  2017, 19:00,  Metro Kinokulturhaus 1010 Wien
Moderation Yasmin Hafedh

THE HOSTAGE (D)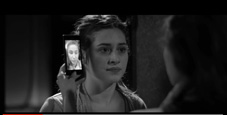 Kerstin Höckel (film), Friedrich Schiller (poem)
Narrative short, digital film, HD, (OmE) German with engl. subtitles, 30:00 Min., 2016
The Hostage fetches Friedrich von Schillers ballad about a friendship beyond death to highly topical today's Berlin: Two refugee girls exchange their identities, because one of them shall be deported and desires to say goodbye to her lover.
As a filmmaker and author, the actress Kerstin Höckel is writing scripts and developing serials for German production firms. She won the audience price for best directing with her film ballad "The Sorcerer's Apprentice" at the Berlin poetry film festival and she presented her shortfilms "Piroggi" und "The Hostage" at the Max Ophüls Filmfestival. In addition, she has written four novels published by S. Fischer Verlag. In 2015 Kerstin Höckel established an own little  filmproduction: GEIST&BLITZE. http://www.diebuergschaft.com/


I AM FUCKING GENIUS (D)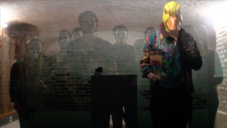 Leon Schwarzenberg
Narrative short, text film, digital film, HD, (OF) German, 15 Min., 2016
The film makes a portrait of the generation. The language is a stream of consciousness with self made music. Pathos is wanted, and the big words are said. 4 chapters: Flying. Falling. Searching. Crying. Subject is love, Narciss and Utopia.
Leon Schwarzenberg, born in Harare (Simbabwe) studied politics, philosophy and psychology in Munich. He also studied at the Academy of Fine Arts, Munich and currently lives in Leipzig.
MOTHER(LUCK)  (A)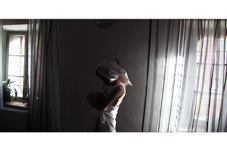 Claudia Dermutz
Narrative short, digital film, HD, (OF) German, 6:53 Min., 2017
Mother(luck)" is an associativ lyrical work about being a mother nowadays in our society. The image of being a mother is closely connected with the image of being a woman. There are rule models which are pretended, discussed and politizised ....Ich wanted to make a very personal movie.
Claudia Dermutz, born. 1978, is an artist and film maker living in Vienna and Munich. Studies at the University of Applied Arts Vienna and Studies of Germanistik at the University Vienna, Studies at the Academy of Fine Arts Vienna (painting and graphic design), Studies at the Film Academy Vienna (Directing). Since 2000 art work, teaching and project work.
 

DIE VERTONUNG VERLIERT IHRE SCHRECKEN (D)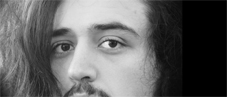 Raoul Moralez-Marquez
Photo film, digital film, HD, (OF) German with engl.subtitles, 6:35 Min.  2017
Love and death. How to handle death, how to say good-bye, how to handle being lonely.
Raoul Morales-Márquez was born 1984 in México City, where he studied philosophy and communications. Since 2015 he studies film and new media at the art academy Münster class Prof. Andreas Köpnick.


SPEAKING OF LOVE (D)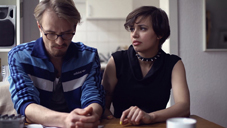 Christian Heinbockel
Narrative short, digital film, HD, (OmE) German mit engl. subtitles, 19:26 Min., 2017
Arne loves Birte, Birte loves Fritz, Fritz loves Elisabeth, Elisabeth loves Arne and everyone loves music."Speaking Of Love" deals with the longing for love and its failure.
Christian Heinbockel was born in Hamburg in 1978. He first studied Naval Architecture, then graduated in jurisprudence in 2006 before he completed his training as a director at the filmArche in 2014. Christian Heinbockel started his career in the industry almost 10 years ago and has been working as a film director in Berlin since 2009. His short film "Don't mess with Dieter!" has been screened at various international film festivals.
Ticket hotline /  ticket reservations:
Metro offers a professional ticket reservation. You can reserve tickets via phone, e-mail or just go there and get it. METRO Kinokulturhaus Johannesgasse 4, 1010 Wien.Opening times: MO–SA & holiday 15:00–21:00 | SU 10:00–21:00 Reservations. METRO KinokulturhausT: (0043 (0)1 512 18 03 (MO–SU 15:00–21:00) E-Mail: reservierung@filmarchiv.at
Pricing: Normal tickets  7/ 8,50 Euros. Night Special at the ticket desk for students/trainees/schoolboys 5 Euros.