FINAL NEWS: ONLINE SCREENING FROM FEBRUARY 12–28, 2021.
CLICK ON THIS LINK TO WATCH THE FILMS.
MODERATION GERMAN, FILM LANGUAGE ENGLISH. ENJOY!
 
US presidential election 2020 - mind map USA

The film programme has been cancelled on Nov 3, 2020 and January 19, 2021 and February 2, 2021 due to Corona lock down measures of the government.
Location
Stadtkino im Künstlerhaus, Akademiestraße 13, 1010 Wien
The US presidential election between challenger Biden and the current president Trump is an exciting matter. Whoever would like to start the election night with film culture is most welcome to visit Stadtkino im Künstlerhaus on November 3 at 8pm! As a part of the Free Cinema we will show selected films of  the leading US production label Motionpoems. The program was curated to become a political mind map of the country. The selected films show different social backgrounds and ethnic groups in USA. Entry is free of charge.
 

Projection format: DCP
Film language: English
Moderation in German and English by Sigrun Höllrigl (director Art Visuals & Poetry Film Festival)
The film selection was curated especially for the Vienna Poetry Festival. It includes poetry shorts from 2014 to 2017 made in USA. Only the last film "Boy Saint" is located in Ireland. It won the main prize at the ZEBRA Poetry Film Festival 2018 and is an impressive example of an European-American collaboration.
 STEEL AND AIR

USA 2016 | 03:38 min
Director: Chris & Nick Libbey
Poet: John Ashbery
Steel and Air. Space and time. In the heart of Minneapolis there is an iconic blue and yellow bridge that crosses interstate 394 and connects the Walker Art Museum sculpture garden with Loring Park. Beyond its physical utility, the bridge offers a perspective to its crossers. A perspective of the interstate traffic, of the city, and of the viewer itself.
Winner film of ZEBRA Poetry Film Festival 2016 and the Film Award Weimar.
Chris is the director of form and photography. In 1998 he threw an ice chunk at Nick's face. Nick is the producer and director of content. His face hurt. http://libbeybrothers.com/
THE TAO OF THE BLACK PLASTIC COMB

USA 2016 | 04:31 min
Director: Irving Hillman
Poet: Glenis Redmond
An ode to self-acceptance soundtracks a glimpse into the African-American experience. Bringing the poetry of spoken word artist Glenis Redmond to the screen, LA-based director Irving Hillman turns his lens on the ritualistic use of hot combs, a hair straightening practice in America's black community that extends to many areas of the African diaspora, and which reflects the longstanding pressure on people of color to reject their natural physical characteristics in favor of white beauty ideals.
Irving Hillman, filmmaker, single-handedly, (crew of one) wrote, location scouted, cast, shot and edited the film, "The Tao of the Black Plastic Comb," was featured on NOWNESS.com and accepted in the Atlanta Underground film festival. He collaborated with Noam Murro from Biscuit Filmworks, for his film pitch to major studios, as a freelance editor.
THE AYES HAVE IT

USA 2016 | 04:20 min
Director: Savannah Leaf
Poet: Tiana Clark
Both the poem and film meditate on the connections across time between Trayvon Martin, Emmett Till, and the long legacy of Black Americans denied justice."The Ayes Have It" has a unique Free Association pattern, that at times may feel random. But the words of the poem have a unique resonance with me, having lived in London, the Bay Area, and Miami."The Ayes Have It" was created with Stink Films and has been selected as a Vimeo Staff Pick.
Savanah Leaf is a director, photographer, writer and creative. She is currently based between London and Los Angeles. Leaf has published and/or screened in Afro Punk, Cannes Short Corner, London Short Film Festival, Dazed and Confused, Pixar Animation Studios, San Francisco Black Film Festival, One Point Four, Okay Africa, Booooooom TV and many more. https://www.savanahleaf.com/
EGGHEADS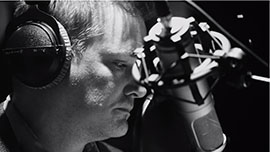 USA 2014 | 04:45 min
Director: Rob Perez
Poet: John Koethe
His film adaptation of "Eggheads" combines a cool, crisp reading of the poem with jazz-tracked footage of a couple moving through the charmed humdrum of ordinary life. Their words are muted, leaving only their actions and something like "Take Five" to tell what they're up to while in the background "Eggheads," read by a separate narrator, gives meaning to the pair and their everyday world.
 Rob Perez was born in 1973. He is a writer and director, known for 40 Days und 40 Nights (2002), Nobody (2009) and Talking Points (2014).
AMERICAN ARITHMETICS

USA 2017| 06:00 min
Director: Mohammed Hammad
Poet: Natalie Diaz
Taking a statistical approach to the underreported issue of systemic injustice directed at the Native American community in modern-day America, New York based, Saudi born filmmaker Mohammed Hammad's revelatory documentary American Arithmetic adapts Native educator and poet Natalie Diaz's original poem for screen.  DN asked Mohammed to share how he created this intimate look at a community of organizers reclaiming land and culture, whose lives have all too often been derailed by police intervention.
Mohammed Hammad comes from a diverse cultural upbringing. Originally from Jeddah, Saudi Arabia, he grew up in London and Paris. Mohammed has a background in painting and music production,.In 2006, Mohammed began his film and TV production career in Dubai as MTV Arabia's first VJ. Since then, he has worked with reputable production houses and media outlets in the region such as National  Geographic, MBC, and DMI. https://www.mohammedhammad.com/
CRANES MAFIOSOS AND A POLAROID CAMERA

USA 2017| 07:32 min
Director: Tash Tung
Poet: Natalie Diaz
A paranoid late night phone call sparks a Native American woman's meditation on nature, identity and death, in the calm expanse of a crane sanctuary. A short film based on the poem by Natalie Diaz, shot on location in Nebraska and South Dakota on 16mm film. Screenings Hamburg International Short Film Festival, International Competition, 2019, Germany,Omaha Film Festival, Official Selection, 2019, Nebraska London Short Film Festival, Official Selection, 2019, ICA, London, Anthology Film Archives, 2018, New York e.g.
Tash Tung is a London-based director and visual artist with a background in fine art, graphic design and photography. Having trained at Chelsea College of Art and London College of Communication, she crosses the boundaries between art, experimental films, music videos, independent films and branded content. Her work has been recognised internationally and she was selected as a Rising Female Filmmaker to Watch by Booth at the Institute of Contemporary Arts Playback Festival and Something curated. https://www.tashtung.com/
FALLING LESSON: ERASURE ONE

USA 2015| 02:21 min
Director: Anh Vu
Poet: Beth Copeland
The film is based on an erasure poem written by Beth Copeland. The film portrays the pain of slowly losing a loved one to the Alzheimer's disease. Vimeo Staff Pick.
ANH VU IS A DIRECTOR BASED IN NEW YORK CITY WITH A BACKGROUND IN DESIGN AND VISUAL EFFECTS. Anh started at Psyop in 2007 as a Designer, in short time she was elevated into Psyop's director collective. After 9 years at Psyop, she now joins Framestore Pictures' renowned roster of directors. Her creative focus is to create powerful and impactful films that combine compelling stories with stunning visuals. http://www.anh-vu.com/
BEHEST OF A FADING DIVA

USA 2017| 06:12 min
Director: Casey Stein
Poet: Qiana Towns
The poem, "Behest Of A Fading Diva," by Qiana Towns, is about her uncle, Vincent, who when her aunt passed away, opened his home to LGBT men and women to create a place of acceptance, education and creativity in his home. The poem is written from the perspective of one of his, "students," looking back on his legacy as an homage to his spirit and their courage, and we wanted to honor that story by starting the film the day after that "student" wrote this poem.
Casey Stein´s work has spanned genres, mediums and technologies, but most often times you can find Casey leading films, commercials, documentaries, virtual reality pieces, and most importantly, interactive films. Overall, Casey tries to tell stories that make a difference by elevating voices that need to be heard. http://www.caseystein.com/
THE OTHER´S WORLD

USA 2016| 05:41 min
Director: Zachary Thomas Cedarholm
Poet: J Otis Powell
Anti-war film.
Zachary Thomas Cedarholm is a Minnesota-born filmmaker. With years of award-winning short film, music video, and commercial experience, Zak has established a unique lens aimed at elevating the individual and refining the creative process. His films continue to premiere across the U.S. & Europe. Zak believes in the power of collaboration as a force which can bring us closer to the truth whether it be based in reality or completely cerebral. He currently resides in New York. https://www.cedarimage.com/
CEASED MAP OF THE UNDERWORLD

USA 2014| 03:57 min
Director: Bryan Michurski
Poet: Kim Addonizio
In this particular film for the poem Creased Map of the Underworld, Bryan Michurski does the "unexpected" as poet Kim Addonizio said. Instead of showing horrifying images of death, he chose to show death in a more simplistic and ultimately more powerful setting as seen through a child's eyes. Kim Addonizio is an award-winning poet known for writing edgy poetry. Creased Map of the Underworld is no exception. This is a dark and gritty poem which shows how "death" views the grisly demise among humans, nature and celestials.
Bryan Michurski has a wealth of experience as both a creative director and as a commercial director.https://michurski.com/
POCKET-SIZED FEMINISM

USA 2015| 04:21min
Director: Valerie Schenkman
Poet: Blythe Baird
"This house is for wallpaper women. What good is wallpaper that speaks?" Women speak out about women's rights, or human rights. https://vimeo.com/user26723336
Valerie Schenkman is a Chilean American artist and filmmaker. She has worked internationally as a multimedia journalist and in film production. Her work has been screened to the U.S. Congress, aired on National Public Radio and displayed in Times Square.
I ATE THE COSMOS FOR BREAKFAST

USA 2015| 02:43 min
Director: Dan Sickles
Poet: Melissa Studdard
Sickles' finished product above turns Melissa Studdard's 2010 poem "I Ate the Cosmos for Breakfast" into a gorgeous assembling of dense natural landscapes from Aguas Buenas and surrounding towns outside of San Juan. Think Terrence Malick by way of Puerto Rico. My way into this poem was an experiential familiarity. It's an articulation of a moment of utter presence, where a mundane, everyday activity provides a portal to divine contact," said Sickles. "The poem is elemental, and speaks of nature, life, and death.
Dan Sickles is a director, actor, and writer living in New York City and Paris, France. His first film, Mala Mala, premiered at the Tribeca Film Festival in 2014 to widespread critical acclaim. It focuses on the lives of nine transgender-identifying individuals living in Puerto Rico, and their fight for equality and personal fulfillment.
THE MOTHER WARNS THE TORNADO
USA 2015| 04:12 min

Director: Iaac Ravishankara
Poet: Catherine Pierce
On April 27, 2011, the day of the tornado outbreak that killed over 300 people and injured many more, I was in Cullman, Alabama with my husband and infant son when an EF-4 tore through that town. Those moments of waiting while the tornado passed (we were huddled in the lobby bathroom of a Days Inn) really crystallized for me both the intensity of love I had for my child and what real, immediate fear felt like—not fear of something that might happen in the future, but a visceral fight-or-flight fear. (Catherine Pierce)
Iaac Ravishankara was born to a scientist and a doctor in the mountains of Colorado. He has a degree in physics from Harvard University. He eats vegan and runs often. Aside from being a director of music videos and commercials, he is also the president of the Los Angeles based non-profit OMG Everywhere. Someday, he hopes to go to space, look back down at earth, and be able to appreciate it all. http://www.isaacravishankara.com/
BOY SAINT

USA/Ireland 2017| 07:17 min
Director: Tom Speers
Poet: Peter LaBerge
Tom Speers' debut short film ingeniously captures the unrestrained boisterousness of youth and the dawning of sexuality. Both the poem and the film are about a love in the face of danger which is tragically cut short before it ever has a chance to flourish – 'shot in flight'. Winner film ZEBRA Poetry Film Festival 2018.
Tom Speers (23) graduated with a degree in English and Philosophy from Trinity College. He has managed to merge his interest in both theatre and film through his work as a freelance film director. "Film is what I am passionate about but I have done a lot of promotional videos for stage productions, so that in a way combines my two interests. http://smugglersite.com/uk/directors/tom-speers/boy-saint/
Covid-19 security policies: Pre-booking of seats is not possible. As the cinema operates with a reduced number of seats, we therefore recommend, that you pick up your free tickets in good time on the day of the screening. Indoor visitors have to wear a mask during the screening. There´s enough space in between the numbered seats and seats are left empty to keep the necessary  distance.  https://stadtkinowien.at/
Supported by: